Emotional and spiritual healing
It is a fact that our mind creates our reality to a far greater extent than we appreciate. We understand that if we are in a good mood, our day appears perfect or vice versa if not. We mostly do not know how deep the relationship between our mind and our reality goes. This is something which most spiritual traditions have always understood and now becoming a scientific understanding as well. Spiritually and now within the field of quantum theory, our minds or consciousness are literally creating our reality.
Physiologically, we too need to understand that negative emotions like fear, stress and anxiety are known to activate the part of our brain, which initiates physical response like 'fight or flight' mode. At the expense of shutting down non-essential systems, the body then creates an instant trigger factor as a response. The most relevant system that gets shut down here is the immune system which of course allows the disease to begin and prevents the healing of it.
Some cancer treatments can be harsh on a patient's body. Hair loss, fatigue, weakness, nausea, and pain are common side effects having to live with the illness.
The toll cancer takes on one's emotion is equally severe and may not be as easy to spot. Patients have to learn to manage feelings like anxiety, fear and depression at some point during their journey. When the body is under stress, it releases cortisol. This hormone sends blood and nutrients rushing to the brain and muscles so they can react to the threat. Muscles tense, breath quickens, and the heart beats faster. That takes resources away from other essential body systems, including the immune system. Mind-body medicine helps one relax and buffer some of these effects.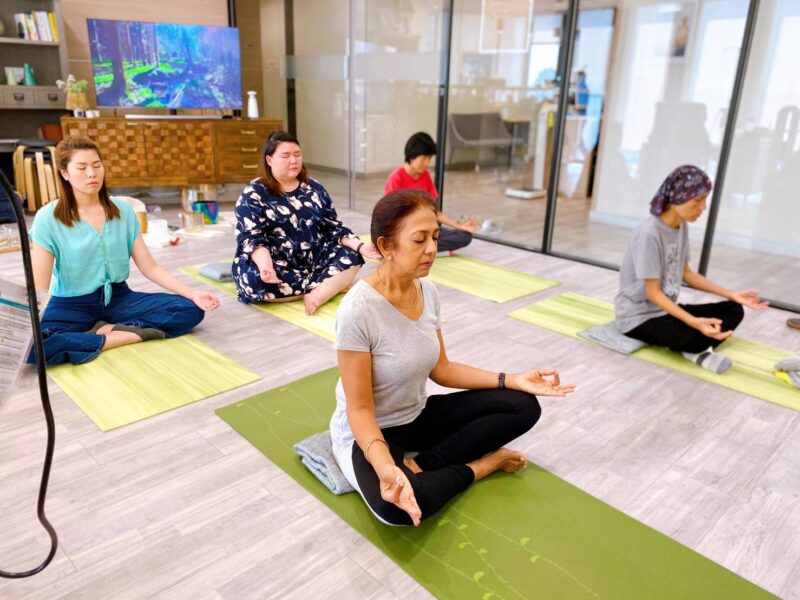 Combining Mindfulness and Meditation
Meditation is a very personal and there are many ways to practice it. One of the key focus for healing practices and have been mindfulness meditation, which is to focus on one's breathing, a sensation in the body or a particular object. The point of this type of meditation is to focus strongly on one point and continually bring your attention back to that focal point when the mind wanders off.
What happens in the brain when you meditate?
Research studies have shown that during meditation the main difference is that the brain stops processing information as actively as they normally would. Beta waves decrease, which indicate that information processing slows down when meditation is done.
Apart from the above, research studies also found that meditation can reduce stress, anxiety, improve concentration and induce a sense of calmness and relaxation.
Mindfulness meditation
According to New York Times, there are many different types of meditation. In recent years, mindfulness meditation has become increasingly popular.
Basic mindfulness meditation is the practice of paying attention to the present moment with an accepting, nonjudgmental disposition. The goal isn't to stop thinking, or to empty the mind. The point is to pay close attention to the physical sensations, thoughts and emotions. This allows practitioners to focus better, without any assumptions or made up stories.
The practice of mindfulness meditation can yield profound results, giving us greater control of our actions, and therefore making more room for more kindness and equanimity. It helps us better understand the cause and effect of stress and what to do.
Benefits
Research has found that meditation can have many health benefits and they are as follows:
Promote altruistic behavior
Help manage anxiety or depression
Better focus and concentration
Fight addiction
Improve self-esteem and self-awareness
Reduce stress
Control pain
The practice of integrative medicine is a combination of the best treatment solutions. Meditation in combination with other treatments in parallel has been proven to be highly effective in the fight against cancer.
Faster Emotionally focused transformation therapy (Faster EFT)
Faster EFT has been known to be one of the most effective counselling-based therapy that helps probe and re-inline any form of negative thoughts or emotions that are affecting one's life. The therapy focuses on the way the past is viewed and the actions that may affect the future. It helps clear negative experiences, beliefs and let go of any negative patterns of behavior like anxiety, depression caused by health issues so that patients can take a positive step forward.
Emotions, stress plus anxiety are stimulating factors that affect the brain's ability to form new neural connections that can re-configurate the thought processes. This can have a very strong impact on a person who is battling with health problems. Therefore, it is extremely important to not only look after one's physical health but also to focus on the mental and emotional spectrum. In conjunction with other supportive treatments, Faster EFT will provide a more holistically effective point of care to patients and at the same time enhance caregivers' support.
At Akesis Life, we understand the importance of mental and emotional health in a patient's healing journey.  Therefore, our medical team of experts have incorporated Faster Emotionally Focused Transformation or Faster EFT as an important element in our cancer treatment protocol. To give a better understanding of what Faster EFT Therapy is all about, we have provided a video link below of our natural therapist and alternative medicine practitioner, Ms. Mamouchka Simon.
Mandala therapy is an art of spiritual healing that has been used for different healing purposes. It connects the body and creates a balance with regards to the sense of emotions for people of all ages and from all walks of life. This therapy helps to create concentration while reduces stress at the same time.
It is a spiritual practice of the mind that reduces the sense of being overwhelmed, thus creating a sense of calm which can lead to the process of healing. The treatment journey experienced has a healing effect on the psychic of the body of anyone who is unwell. Therefore, this treatment has the ability to boost one's energy plus assist in keeping a healthy balance life.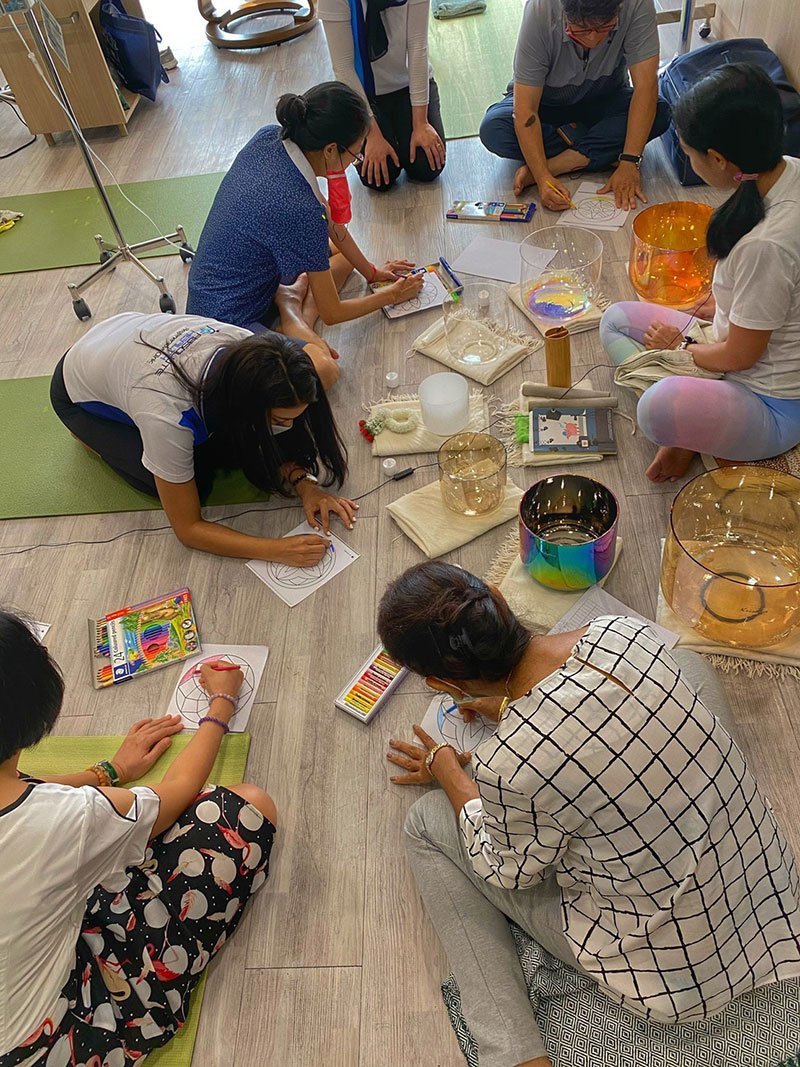 CRYSTAL SINGING BOWL HEALING
Crystal Singing Bowl Healing Therapy is a form of healing that has been scientifically proven. Research studies have shown that this form of therapy can assist in the wellbeing of both the physical and mental health of a person. The therapy is carried out by creating vibrations in the crystal molecules.
Similar to a musical instrument, everybody has a vibration that is a signature of their health. Our bodies can fall out of tune, when we experience poor health. The sound and vibration of the Crystal Singing Bowl can help re-tune us and therefore boost the healing process.
Your content goes here. Edit or remove this text inline or in the module Content settings. You can also style every aspect of this content in the module Design settings and even apply custom CSS to this text in the module Advanced settings.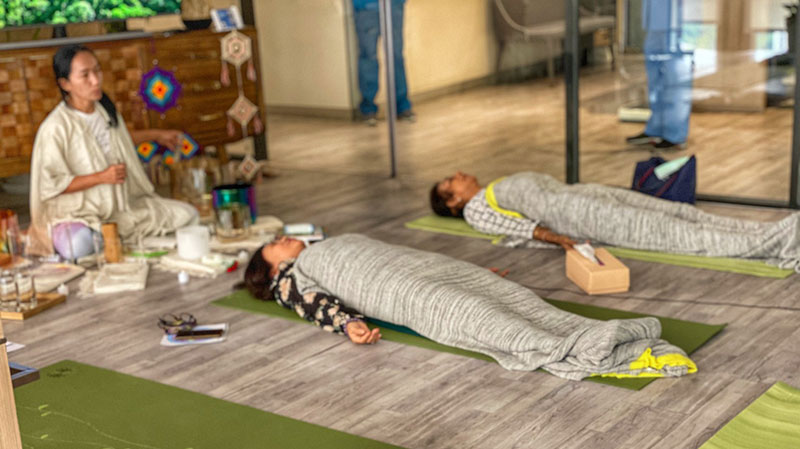 This therapy can be used to address a variety of ailments. They have profound effects on the physical, emotional, mental and spiritual aspects of the body. Patients will experience healing, relaxation and deep transcendental meditation.
There are various indications that therapeutic sound and vibration were the fundamental creative force of the universe. Science has begun to successfully prove that body functions can be altered by use of sound waves. Evidences show the healing powers of these therapeutic practices. Doctors are now using this therapy to help terminally ill patients manage pain. The therapy can stimulate deep into the body tissues which promotes healing from within. It helps to heal by reinstating the natural sense of balance and harmony.
The result are as follows:
Restoration of natural healing
Repair the cells
Relieve from fatigue, fatigue and numbness
Increased freshness and energy
Helps stimulate senses in the body
Boost the body and mind function
Manage emotional stress and anxiety
Relieve physical pain and trauma
Illness is the effect of disharmony between body and mind and illness is the result of a conflict between the purposes of the soul and the personality's actions and outlooks. This internal war, according to Bach, leads to emotional imbalances and energetic blockage, which causes a lack of harmony, thus leading to physical diseases. Symptoms of an illness are the external expression of negative emotional states.
Bach flower is used for emotional problems and pain. They're made out of watered-down extracts from the flowers of wild plants.
Edward Bach, a medical doctor and homeopath, created these remedies in the early 1900s. Homeopathy is the belief that the body can cure itself. It uses small amounts of natural substances like plants and minerals to treat the body or mind.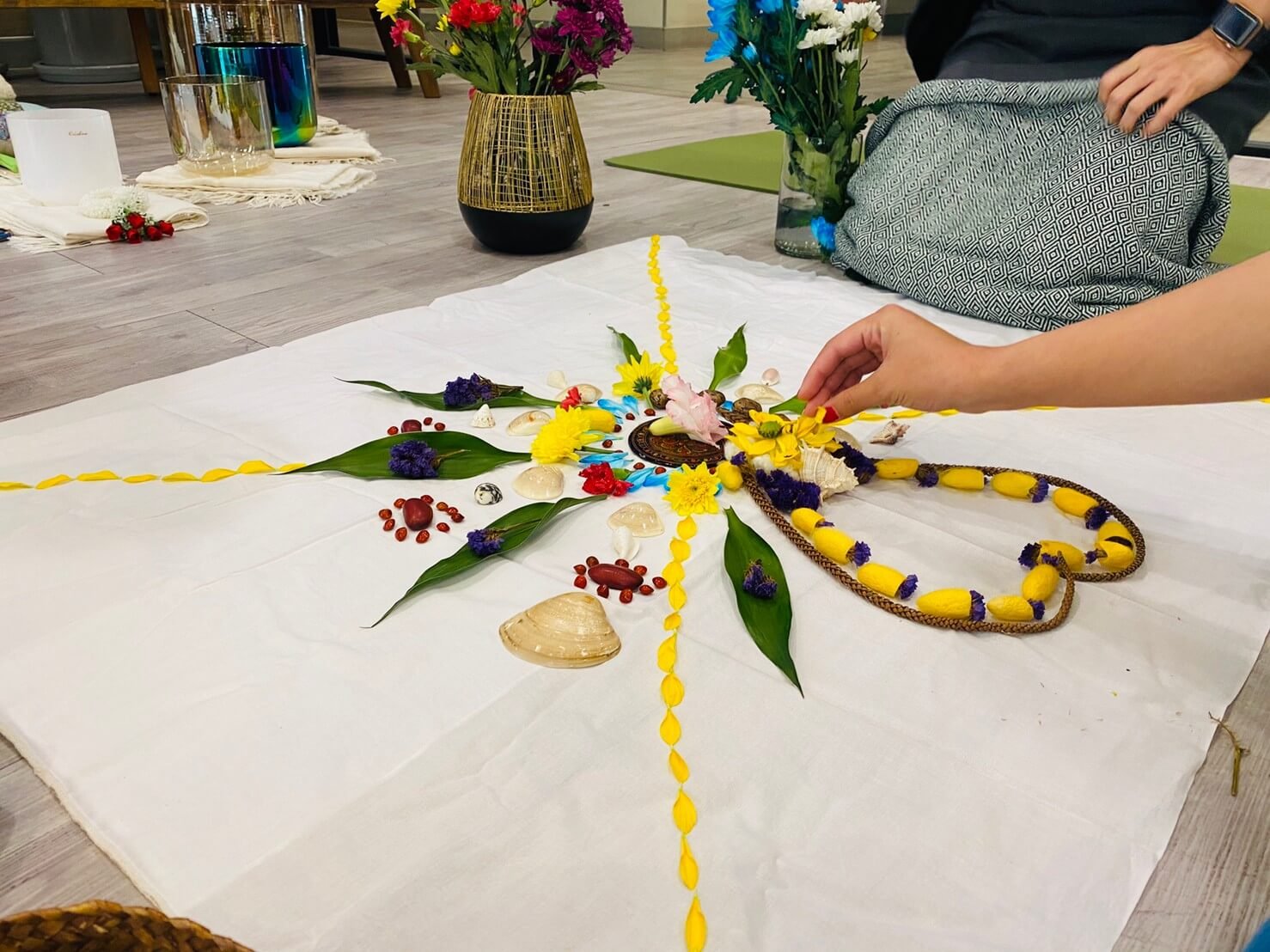 อีเมล
contact@akesisoncology.com

อคีซีส ไลฟ์ : ศูนย์การแพทย์รักษามะเร็งเชิงบูรณาการ
ชั้น 21 อาคาร 253 อโศก (253 Asoke Building) ถนนสุขุมวิท 21  แขวงคลองเตยเหนือ เขตวัฒนา กรุงเทพฯ 10110