There are various stages of cancer. The specific stage of cancer a patient is at will be informed by the consulting doctor after some diagnostic testing. Apart from the current stage, the doctor will also give information such as the size of cancer and how far the spread is. A treatment plan will be made thereafter.
Typically, cancer is categorized according to stages 1 to 4 and with 4 being the most serious. As mentioned above, these different categories are based on a detailed system that includes tumor information, size, the level of spreading, and more.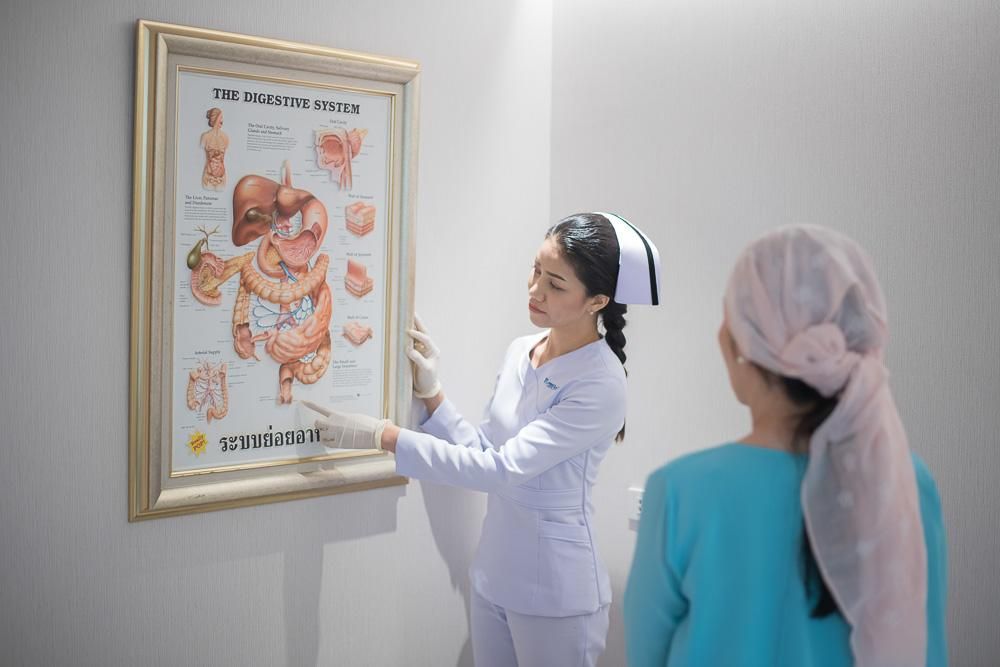 Early-stage cancer treatment methods
For most early-stage cancer, conventional treatment such as surgery could be the treatment of choice. However, in the middle-stages where most times, cancer would have already spread to other organs. In such cases, radiation or chemotherapy would be the standard route chosen by most conventional medical partitioners.
For patients in the mid and early stages of cancer, the key is stopping cancer effectively and the long-term management of the disease. The other important factor is to also ensure the cancer recurrence does not take place.
Causes of cancer recurrence
● One of the common causes of cancer recurrence is chemotherapy. This is because this form of treatment indiscriminately destroys both good and also cancerous cells which in turn disrupts the immune system.
● The spread of the cancer being undetected and distributed into the lymph nodes is another possible cause. For example:
In ovarian cancer patients who have had multiple lymph nodes removed and underwent chemotherapy plus radiation may have had cancer metastasized eventually to the lungs. This is because Chemotherapy is not effective enough to keep up with the stealthiness (they have the same characteristic of the normal cells) and the rate of metastasis or mutation of the cancer stem cells. They also can generate new tumors in a process call self-renewal which is a common cause of cancer recurrence.
Chemosensitizer
A chemosensitizer is a type of medicament that can assist in making  tumor cells more sensitive to treatments such as chemotherapy. These medicaments contain natural extracts such as Green Tea EGCG Extract, Curcumin Extract from Turmeric and Resveratrol from Grape. They have many proven benefits and have undergone extensive research studies.
When used in multi-prong combination treatment models, chemosensitizers can be highly effective in eliminating cancer stem cells and at the same time increase the rate of healing. Therefore, it is extremely important to ensure that proper treatment pathways are planned in order to prevent any form of cancer recurrence.
In addition, residual cancer cells form cancer stem cells can also be removed by a treatment called detoxification. It can assist by removing toxins which are also another common carcinogen and at the same time can also target problems such as chronic degenerative issues or abnormalities at the root cause.
Strengthening the immune system
Strengthening the immune system with systematic nutrition as well as immune cell therapy such as Natural Killer cells (NK Cells) can help boost one's immunity, increase recovery rate and at the same time improve the quality of life.
The care of patients with metastatic cancer through Integrative Medicine
Current cancer treatments include chemotherapy, target therapy and Immunotherapy.   Immunotherapy treatment pathways is done by inhibiting the immune suppression process caused by cancer.
This enables the immune system to function optimally again.   Currently, most cancer therapies cannot cure cancer. However, what it does is to help extend a patient's life.  In another words, prolonging the life of the treated patient.
However, if one has advance cancer, it is not wrong to use any treatment available. Cancer treatment by modern medicine itself is intended for good quality of life, delays the progression of the disease and prolongs life. For example, if not treated, patients may live for 6 months, but if the treatment is carried out, the patient may live for 1 year or more.
Therefore, the questions are as follows: Within that time, can one choose chemotherapy, or if chemotherapy is not a choice, is there any alternative? What are the outcomes and the chances of beating cancer progressing?
Guidelines for Treating Advanced Cancer
There are several treatment guidelines which can be used in combination. For example, when undergoing chemotherapy, a particular group of cells can be used to supplement the body's immune cells.
This includes the use of complementary treatments that can improve the quality of life. However, if a patient does not want chemotherapy at all, the physician can focus on a treatment pathway that uses natural plants, herbs or nature-based plant nutraceutical as a form of medicament.
Goals of advanced cancer treatment
The goal is divided into 2 stages;
–          Turning metastatic cancer into a chronic stage. Cancer is very evasive and has a high mortality rate amongst patients. The chronic stage refers to both the growth and reduction of the cancer and where the patient has a longer lifespan.
If treatment can change the chronic progression, then there is no need for chemotherapy. There are many natural medicaments available that can be substitutes. In some patients, once the cancer is in the chronic stage, it may become stable and do not continue to develop when on the natural treatment mentioned.
However, it is highly recommended that patients with cancer look into the combination treatment pathways. Finding a complementary cancer treatment can give patients a better quality of life.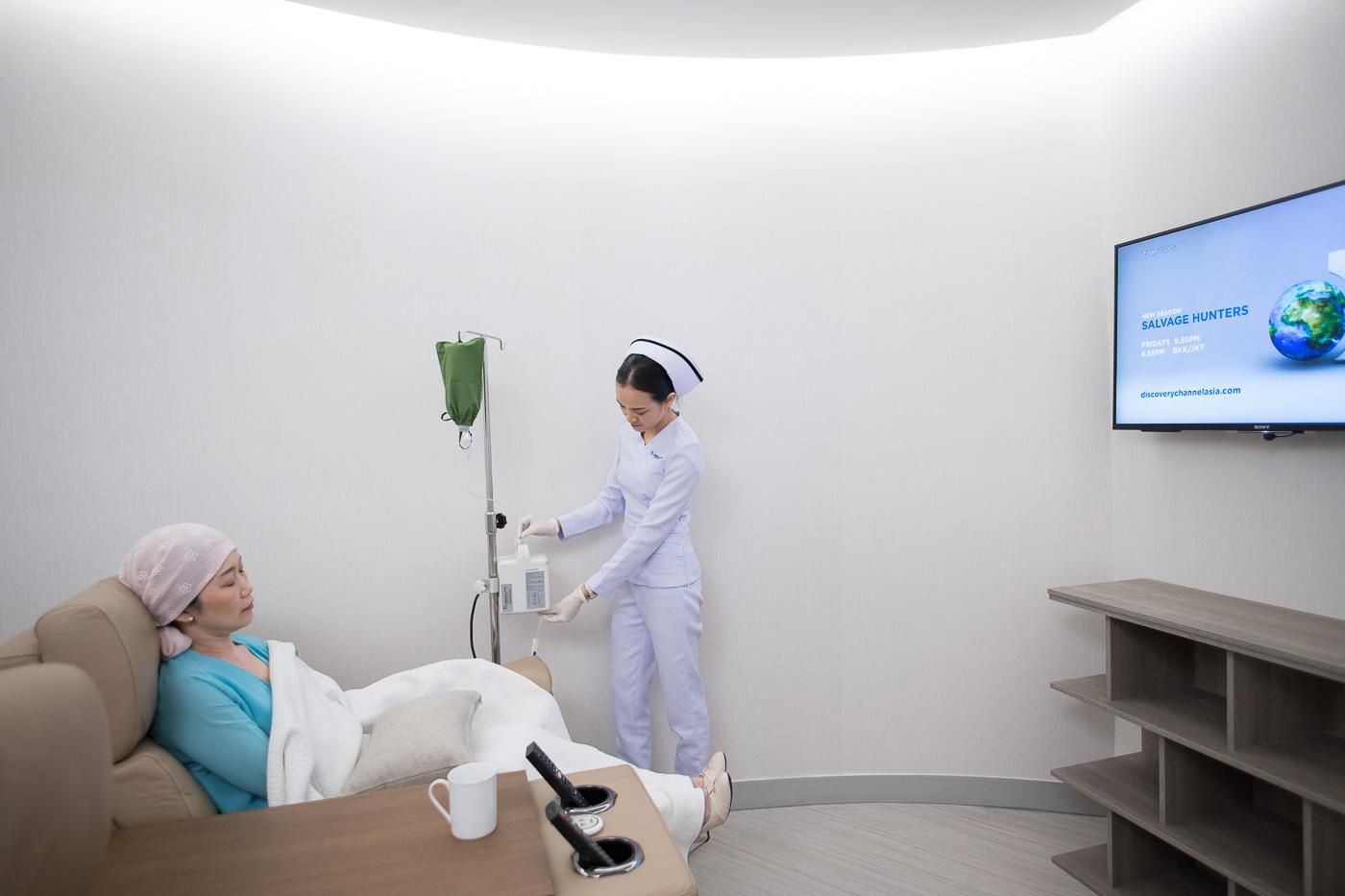 There is a chance of recovery in late stage cancer, it mainly depends on the type of cancer, how much and to which organs it had metastasized to. Every year, there are many cases of cancer survivors. Today, even if it is late stage cancer,there are treatments available such as, Integrative medicine, Alternative medicine or even Modern medicine.
Therefore, although if one is suffering from late-stage cancer, there are a lot more treatment choices available as compared to the initial stage when cancer starts to develop. Through Modern medicine, the prognosis of treatments for late stage patients tend to be a lot better than before.
Prolonging life
It is a widely known fact that over 90% of treatments for late-stage cancer patients are only to prolong sufferers' life. Therefore, the treatment does not have to involve curing but instead reducing the patient's suffering. However at this stage, the patient's quality of life is key.
Chemotherapy may actually extend a patient's life. However, a patient's quality of life can be compromised.
Additional treatments such as alternative medicine, herbal remedies, will not make much difference due to late-stage cancer effect. Most of the time at this stage, the body do not really respond to treatment or medications.
However, patients still have opportunities to actually prolong their life. Whether it is through modern medicine, immunotherapy,herbal therapy or other forms of alternative medicine, they can all provide that window of opportunity.
Quality of life is the key
For the treatment of late stage cancer patients, in addition to controlling the spread of cancer, other important factors to consider includes having good nutrition and managing the symptoms that may occur after chemotherapy.Most of the times, the symptoms are caused by the patient's acidic body waste. This is because cancer cells produce acid which creates toxicity to the body.
As a result, patients would normally lose their appetite. However, the removal of toxins through detoxification can help. It reduces acidity in cells which can contribute to improving the quality of life for cancer patients.
Many research studies have also shown that the use of Hyperbaric Oxygen Therapy can help to reduce the symptoms and side effects of chemotherapy plus at the same time balances patient's mood.
Therefore, a combination of these therapies can all contribute to the treatment of late-stage cancer patients like meditation,yoga and other emotional support as lifestyle therapy to reduce stress which in turn can improve their quality of life.
In addition to chemotherapy and radiation, to extend the life of  late-stage patient, one must look into various factors such as,
the strengthening of immunity, detoxification,behavioral therapy, lifestyle changes and healthy food intake to enhance the quality of life.
Healthy and quality foods help contribute to better care for late stage patients.This can create a possibility of recovery, for many patients.
In addition, innovative technology and the availability of modern science means that,nothing is impossible. The statistics are just numbers.
Last but definitely not the least, apart from the above mentioned, love and encouragement from the people around is extremely important in keeping late stage cancer patients alive and willing to fight on.
E-mail
contact@akesisoncology.com
Accommodation and Facilities
AKESIS LIFE : Integrative Oncology
21 Fl., 253 Asoke Building, Sukhumvit 21 Road, Klongtoey-Nua, Wattana, Bangkok 10110