Managing cancer treatment side effect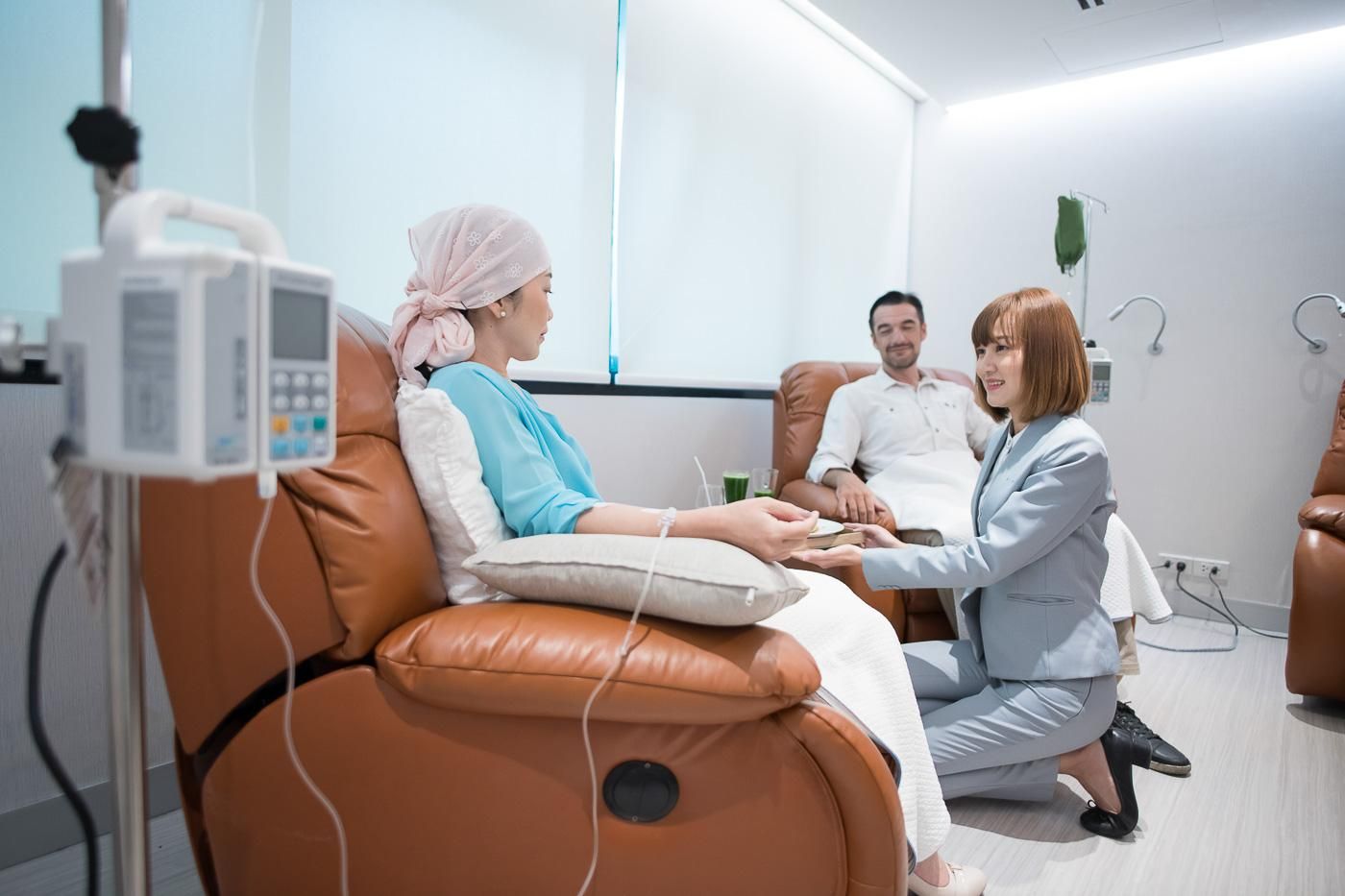 Cancer treatment, either through chemotherapy or radiation can destroy cancer cells. At the same time, it can also destroy normal cells. At times, normal cells can be resistant to damage but the side effects of the treatments mentioned can often be a challenge. Research studies have shown that a patient's reaction to treatment will vary from person to person. Some may experience fewer than others and no one can predict how severe the side effects can be.
Radiation is often used as a complementary treatment after surgery. It is used to penetrate, destroy and remove cancer cells. However, most times, both cancer cells and normal cells, are equally affected. Side effects of radiation therapy would depend on the area of treatment, the duration and type of radiotherapy undergone by the patient.
Chemotherapy in turn can be toxic to the cells of cancer patients. The goal of chemotherapy is to stop the growth of cells which leads to cell death. Most chemotherapy medications are designed to rapidly destroy and divide cells.
The quality of life of the patients are often worse during chemotherapy. The side effects of chemotherapy vary depending on the chemotherapy medication and the sensitivity of patient to the medication used.
In chemotherapy, large amounts of both the cancer and normal cells are destroyed. Chemotherapy cannot differentiate between fast-dividing cancer cells and fast-dividing normal cells such as hair cells, skin cells, nails, lining cells, gastrointestinal tract, spinal cord and have been seen to have severe effect on those mentioned. In addition, patients may experience pins and needles in their peripherals plus inflammation in the body, causing patients to often feel fatigue, lost of appetite and more.
In the Integrated Cancer treatment approach, the key focus is to unsure that cancer patients have a good quality of life. Integrative treatment approach can help reduce normal cell injury, reduce symptoms and suffering plus also improve the body's immunity to help fight cancer better.
Detoxification programs after chemotherapy or radiation can help reduce the accumulation of toxins from exposure of radiation chemicals, which accumulate in the tissues during the treatment. This is the common cause of suffering and pain that a patient experience. In addition, some patients suffer from hair loss, peeling nails, blisters, and the severity can by managed through detoxification.
Post chemotherapy and radiation programs with the use of natural extracts phytonutrients can help nourish and restore the body from any damage caused. This treatment pathway can help reduce symptoms of fatigue and in turn boost immunity and strength so that the normal cells are able to function effectively. With the added vitamin and minerals, the body can in turn be more ready for the next chemotherapy or radiation session.
A nutrition adjustment program for patients suffering from treatment side effects are highly beneficial. Some patients may experience appetite or diet intolerance when undergoing chemo or radiation therapy. The inability to eat or get enough nutrients can lead to severe health implications such as weight loss, muscle atrophy, increased inflammation and more in a cancer patient. Therefore, a well-adapted nutritional program is key in assisting the body to fight against cancer cells and to facilitate a more effective treatment.
The highly experience team of nutritional experts and medical physicians at Akesis Life is here to guide patients through their healing journey. Our team will provide patients with a comprehensive personal nutritional plan which includes personalized diets, meals and supplementing specific nutrients that an individual patient need.
E-mail
contact@akesisoncology.com
Accommodation and Facilities
AKESIS LIFE : Integrative Oncology
21 Fl., 253 Asoke Building, Sukhumvit 21 Road, Klongtoey-Nua, Wattana, Bangkok 10110