Enhancing the efficacy of cancer treatment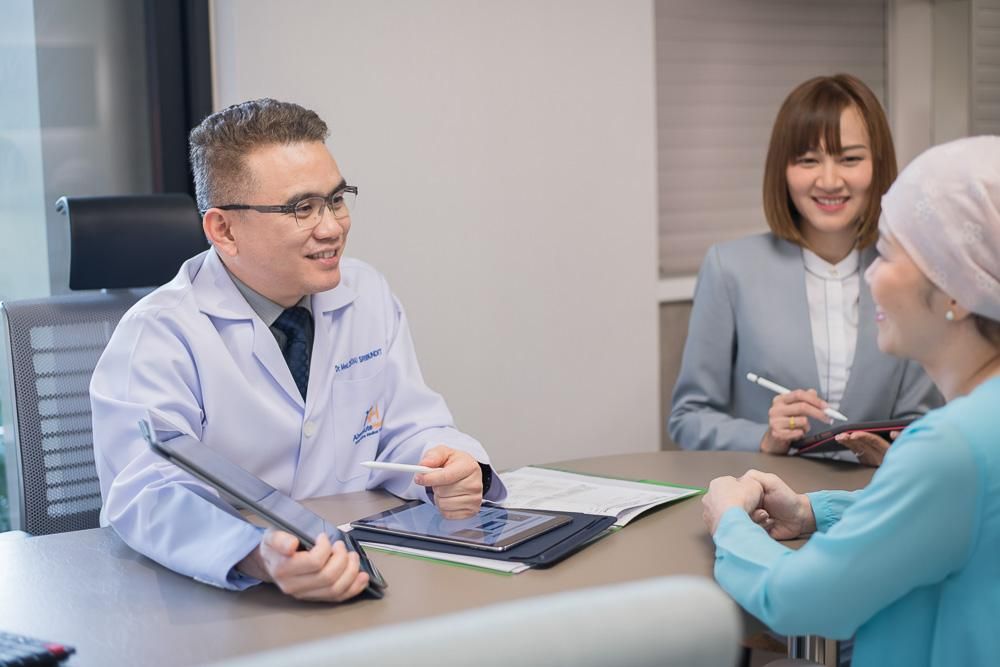 Integrative cancer treatment when used in combination with the conventional treatment pathways such as chemotherapy or radiation can help improve a patient's treatment result. In addition, it is also able to help rehabilitate the patient back to health, improve the quality of life which in turn can also boost up the patient's mental strength and confidence to fight the cancer better.
There are various integrative programs that can be done in conjunction with chemotherapy and radiation.

 

Many scientific studies have shown that these combinations can effectively increase the efficiency of treatment and optimize the patient's results. For example, Hyperthermia can help directly treat the affected area can bring about the following:
Cancer cell unlike the normal cells (can withstand heat better) are weaken by the heat that is directly transferred on to the effected cancer site.
The body's immune system also improves.
Boost the effectiveness of Chemotherapy and Radiation
Has the ability to destroy the cancer cell
Studies have also found that Hyperthermia can increase the treatment response rate of patients with recurrent cervical cancer from 15% to 50%. Patients with metastatic melanoma therapeutic response rate increase from 35% to 62% with the Hyperthermia combination treatment.
In addition, the treatment response rate of patients with breast cancer, undergoing radiation treatment with a combination of Hyperthermia has increase from 38% to 78%.
Pre-surgical program can help protect patients. Due to lower immunity, these programs can increase the rate and chance of recovery plus lower the risk of secondary infection.
Detoxification program to can help protect the body from exposures to radiation from procedures like PET scans, CT scans and more. It also can get rid of the residual toxins from the conventional treatment such as chemotherapy and radiation and improve the immune system.
Post recovery program can help further restore the body that is still fragile from post treatment effects. That aim is to get the body back to pre-cancer stage, increase immunity and prevent any chance of infection or recurrence.
We at Akesis Life, understand the importance of effective recovery and optimal restoration for a cancer patient's body. To boost recovery and prevent any form of recurrence, it is imperative that proper treatment and cancer management in instilled. We at Akesis Life will guide you through that journey.
E-mail
contact@akesisoncology.com
Accommodation and Facilities
AKESIS LIFE : Integrative Oncology
21 Fl., 253 Asoke Building, Sukhumvit 21 Road, Klongtoey-Nua, Wattana, Bangkok 10110