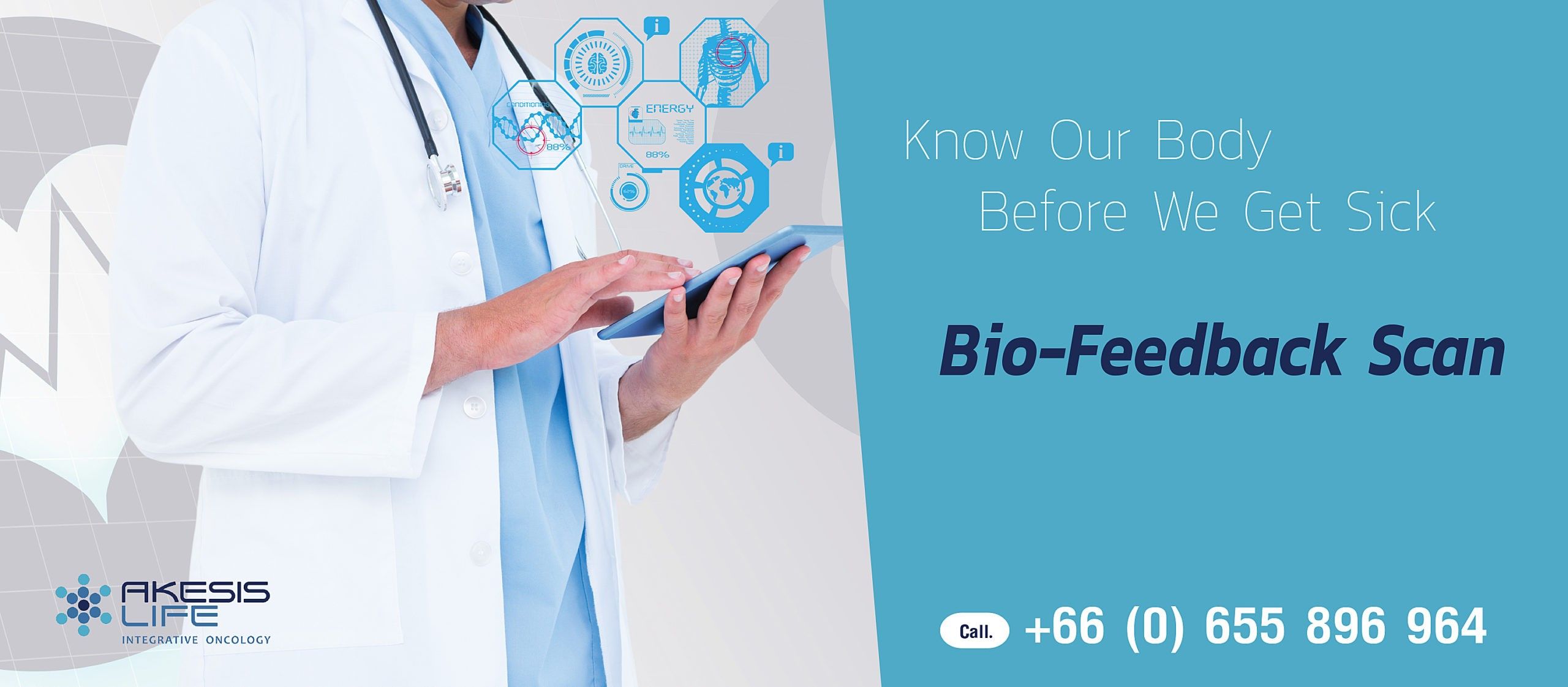 Bio Feedback Scan
 Know Our Body Before We Get Sick
Most people are familiar with the annual physical examination, which requires you to abstain from water and food before undergoing the blood test and so forth. Yet, the usual check-up let us know our sickness only when it already occurs.
But prevention is better than cure, if we know which part of our body shows a sign of deterioration, we could find ways to prevent the illness beforehand.

There is another advance scientific-proven.

'Bio-feedback' medical check-up that emphasis on in-depth analysis. It can look into the function of the body's organs a molecular level, providing us what diseases you are at risk of in the future and the potential illnesses.
The process is painless and takes only 30 minutes to assess the balance of the bodily energy accurately and provides the necessary data for a review and diagnosis without the need to draw blood. It can assess the malnutrition, the function of the adrenal gland, mind energy, liquid & oxygen levels in the cells and any organ function deterioration.
Also, the test allows the medical team to undergo additional lab tests for;
🔹 The efficiency of digestion
🔹 The uptake of nutrients
🔹 Detection of leaky gut syndrome
🔹 The ability to eliminate toxins of liver
🔹 Check the gut microbiome as to whether gut flora is beneficial and sufficient
The preventative medicine is the ultimate goal of integrated healthcare and anti-ageing medicine to prolong the life of high quality.
E-mail
contact@akesisoncology.com
Accommodation and Facilities
AKESIS LIFE : Integrative Oncology
21 Fl., 253 Asoke Building, Sukhumvit 21 Road, Klongtoey-Nua, Wattana, Bangkok 10110