Our goal isn't just to make you "cancer-free," it is to return your body to a state of health that allows you to live joyfully and full of vitality. Too often, in conventional settings, the end goal is a clear PET or CT scan which completely disregards this critical factor. The toll that the treatments take on the body and mind is so severe, that often patients feel they would have been better off having cancer.
To us, success isn't about "surviving" with a diminished quality of life due to the side effects of conventional treatment – it is about "thriving" with a new sense of gratitude, breaking free of the shackles of disease and becoming the best versions of ourselves.
In a conventional setting, the treatment outcomes focus on clearing the symptoms which are the mature cancer cells. The truth is, it is easy to get rid of cancer, the difficult part comes in keeping it gone.
Our program ignites the body's own ability to heal, which means that the transformations our patients go through occur on a very deep level, rather than a superficial level which can only encourage cancer's return. By changing the biochemistry of the body, allowing it the opportunity to rest and recuperate and halting the onset of cancer with a mixture of natural and targeted medical interventions our patients are able to truly tackle this disease.
The knowledge and education gained whilst embarking on such a program means that all of our patients leave armed with the knowledge of how to live a life free from cancer which in short, are the same fundamentals that anyone should live by in order to be healthy. Adequate sleep, nutrition and the ability to manage stress and focus on the joy and positivity in life are all keys to maintain health.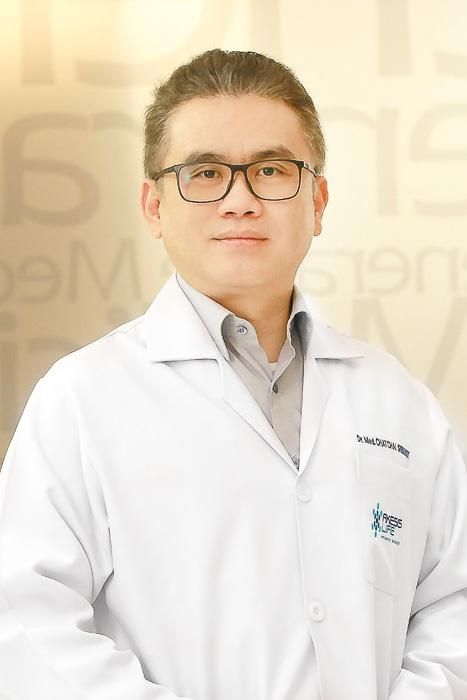 Chatchai Sribundit, M.D.
Dr. Chatchai Sribundit is the distinguished founder of Akesis Life.  His education, training and community support is highly regarded worldwide.  Dr. Chatchai traveled extensively during the past two decades in order to bring the best possible integrative cancer treatments to Thailand.  His primary concern is the well-being of his patients through kindness and care.
Request A Free Consultation