RIGVIR® is the first approved oncolytic virotherapy. It is approved for the treatment of cutaneous melanoma, local treatment of skin and subcutaneous metastases of melanoma, for the prevention of relapse and metastase.
RIGVIR® finds and infects tumor cells. This process is called oncotropism. Subsequently, it replicates in tumor cells and destroys them. This process is called oncolysis. Both processes, oncotropism and oncolysis, are selective for tumor cells and healthy cells are only minimally affected, if at all.
RIGVIR® is a live, non-pathogenic Picornaviridae genera, Enterovirus genus, ECHO group, type 7 virus that has not been genetically modified.
RIGVIR® has oncolytic and oncotropic properties, it selectively infects tumor cells. Oncolytic virotherapy with RIGVIR® is a safe and effective cancer treatment, which improves time to progression, overall survival and the quality of life for cancer patients. RIGVIR® is well tolerated and causes no if any serious adverse effects.
Studies
Both pre-registration and post-registration studies have demonstrated a significant response to many cancer types besides melanoma, for example stomach and rectum cancer, as well as rare diagnoses. Learn more on clinical trials and results.
Video Explanation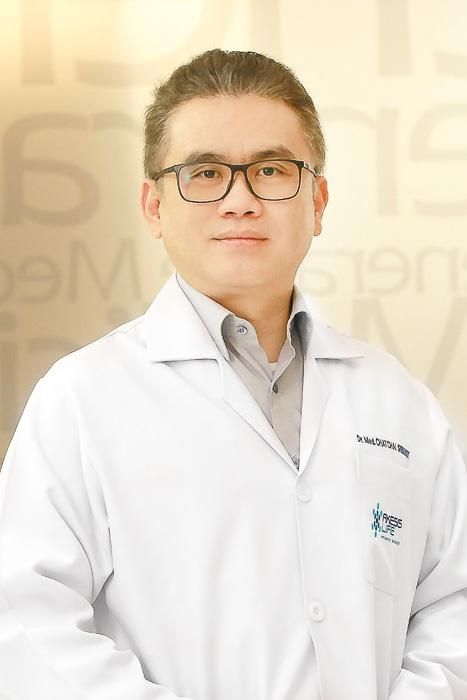 Chatchai Sribundit, M.D.
Dr. Chatchai Sribundit is the distinguished founder of Akesis Life.  His education, training and community support is highly regarded worldwide.  Dr. Chatchai traveled extensively during the past two decades in order to bring the best possible integrative cancer treatments to Thailand.  His primary concern is the well-being of his patients through kindness and care.
Call us to learn how we can help
Learn how Akesis Life can put you one step closer to a cancer-free life
Call to learn more
Learn how Akesis Life can put you one step closer to a cancer-free life
Request A Free Consultation

Visit Us
21 Fl., 253 Asoke Building,
Sukhumvit 21 Road, Klongtoey-Nua,
Wattana, Bangkok 10110